Search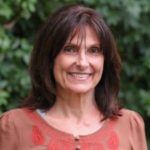 Rhonda Hilson
Serving the Treasure Coast since 2004, Hilson Realty Group is proud to help Buyers and Sellers accomplish their goals in today's market. The Broker, Rhonda Hilson, has over 20 years experience in the real estate industry, and strives to provide buying and selling experiences that are as stress free as possible. NOW home or NEW home – we can help.
Direct phone: 772.595.3536     Email: rhonda@hilsonrealty.com 
    
Ella Pruitt
  As a lifelong resident of Saint Lucie County and employee of Hilson Realty Group since 2009, I am familiar with what the housing market has to offer Buyers and Sellers along the Treasure Coast.  I earned my Real Estate license in February 2014 and since then have dedicated myself to providing outstanding service to my customers.  Communication is very important to me and I feel that keeping all parties informed at each step throughout the transaction is crucial to providing a pleasant buying or selling experience.  Loyalty is also very important to me, and I will strive to do what's in the best interest of those I'm working hard for.  I love Saint Lucie County; it's a wonderful place to call home. Please contact me to let me know how I can help you call it home, too.
Direct phone: 772.971.1297     Email: ella@hilsonrealty.com