Reviews
Ella Pruitt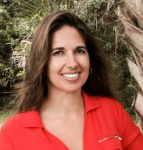 Click Here to View Recent Reviews on Real Satisfied
Rhonda Hilson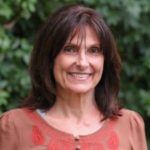 Click Here to View Recent Reviews on Real Satisfied
Past Reviews
7/20/15   
We had the honor of working with Ella Pruitt through Hilson Realty, My husband and I were looking to relocate an hour north. She was extremely accommodating with our schedules and time to spend with her. Ella was very thorough in our walkthroughs pointing out great things as well as items that would require work, that could hinder our budget. We were working with a deadline due to our lease ending, Ella was more concerned about us finding the perfect home as we were nearing the deadline. Throughout the entire process Ella was very professional, courteous and most of all not pushy as we were nearing 40 homes that we viewed. It was no surprise to us when we found our new home and she was very thorough and on point with the closing process with no flaws. We would highly recommend her services.    –Michelle & Tony C.
7/2/15    Unparalleled service and honesty
Concerning the sale of our existing home, our agent, Ella, was involved every step of the way from listing to closing. Her market analysis was dead on and resulted in a quick but good contract. She gave solid advice when it was best to reject a contract and when to accept a different contract. Also, in many ways she did things for us that an everyday agent would not be expected to do. We have dealt with Ella on multiple occasions prior to our recent sale.. Prior to this sale when we were looking to purchase, she provided us with honest advice, even though it meant the loss of a sale. This honesty gave us comfort for later listing our existing home with her. Trust is so important in the enlistment of a real estate agent and you can trust Ella without any worries. I have never felt more comfortable with an agent.    -John & Peggy S.
1/21/15    We will strongly recommend Ella Pruitt to everybody!!!
We have worked with Ms. Ella Pruitt buying a house for our parents here in Fort Pierce. Ella is the most pleasant realtor we have ever met. She is very helpful, patient, and has a great sense of humor. We trust her wholeheartedly! She is not a kind of realtor that just want to get the work done. She always remind us to make sure that we get what we really want and it is OK to wait till the right house appear. And it did. Thanks to Ella!!!   -Patchara P.
12/8/14    Fantastic experience!
We really put Ella at Hilson Realty in a spot. Find us a house in Florida while we're in Alaska. Only about 4 hrs a day to communicate because of the time difference. Lender made things difficult with time constraints and she was excellent as a go between. If she didn't answer the phone she got back to us with answers quite quickly. I know just who I'm calling when the time comes again and I certainly recommend her and Hilson Realty to anyone looking for a home.    -Troy G.
11/24/14   
My experience with Hilson Realty Group, Inc. was a happy one for me. My Realtor, Ella, showed me many places and got to know what my likes and dislikes were not by asking me but by noticing my reactions. This was very important to me for it made it easier for me to keep looking and then make a decision to buy, which I did. I know that future buyers will be in good hands with Hilson Realty Group, Inc. P.S. I mean it…………………………..    -Chiara C.
11/6/14   
We decided to purchase a unit in the Fort Pierce, Florida. Not knowing who to contact so we contacted the Hilson Realty Group. Upon speaking to Ella we reviewed what we were looking for and had explained that this was a short trip for us, and Ells was able to accomplished our goal to find a condo in the area that we were looking for in such a short time. We purchased our condo and she worked with us closely thru settlement, we are very pleased with Ella and Hilson Realty Group and would highly recommend them to anyone looking to purchase real estate.     -Sincerely Frank & Sherry K.
10/12/15
Rhonda is wonderful!!!! We did not have the easiest process when trying to fing our first home, Rhonda would not let us give up even when we were beyond discouraged and she was always there when we needed her to be, thank you!! We couldn't be happier!!!!  -Pedro & Jeri C
7/1/15    Over The Top Service
Hello, I would like to recognize Rhonda Hilson and her team of professionals for ALL they did to help my wife and me in finding just the right home. Rhonda was patient, understanding and most important timely in all that she did. Rhonda made herself available all hours of the day and week to ensure we had what we needed to make a wise choice .My wife and I will absolutely use Hilson Realty for all our future realty needs. Thanks again Rhonda for ALL you did for Jaye and I… You are the BEST!    –Rick & Jaye B
10/27/14    Beyond our expectations!
We recently purchased a new home and used Hilson Reality to help with the process. Professional, reliable, hardworking and honest are just a few of the wonderful words that come to mind. We never had a question too large or too small as far as they were concerned and we had many questions. Everyone at the company was always willing to help at any time. I would highly recommend Rhonda, Ella and company to assist you. We felt very fortunate that we chose Hilson Reality in our house hunting venture!    –David and Mary Beth M
10/23/14    Distressed home owner
I met Rhonda when I was at my wits end. She sat with me and duly explained all what is need and had to be done. Hilson Realty advised me along they and we're there with me through the completion of the sale. I would recommend them to family and friends. While also contacting them for my own needs. Kudos    –Michael T
10/23/14    Great! Very Professional!
Hilson Realty was great. They helped me with my research as I was looking to buy. As well as with both showing lots of properties, and with the sale itself, which can be challenging. I especially appreciate the fact that they were very helpful long after the sale. Not being a full time FL resident, where my purchase is, they were helpful in finding me local home improvement professionals to renovate and improve the property, I greatly appreciate this, and was not expecting it. But they were just GREAT. I would highly recommend them for their professionalism and the thoroughness of their client support.    –Greg S
10/23/14    Awesome experience
From start to finish, first rate service. What a pleasure to actually meet the owner of a Real Estate Company. We have used Hilson Realty Group for our own home and investment properties, we wouldn't go anywhere else. Extremely personable, honest and knowledgeable about the Real Estate market. Easy to reach, always returns calls and not just a 9 to 5 operation. I would strongly recommend the Hilson Realty Group to anyone who is seriously looking to buy or sell real estate.    –Deborah and Hal G
6/15/14   
Dear Rhonda,
About a year ago you met me at a property I owned in Ft Pierce.  You provided a CMA and other good and valuable information.  Thank you for your input and professionalism.  When I finally got the house empty and cleaned, I put a "House for Sale" sign out on a Sunday morning and got three offers that day.  I took the sign down the same day and ended up selling the house to the first offer.  I offered the house for $74,900 and the final sale price was $73,800.  You may recall your suggestion for a listing price at $73,900.  You seemed to be right on the money.  The appraisal came in above the sale price, but no one was willing to share the appraisal information with me.  So I guess it indicated that the market was going up at the time.  Thanks again and I will remember to refer you to my friends and colleagues as I become aware of their real estate needs, both buying or selling.    –Truly, James C.